About Us
Company Profile
We SEW, Commenced its activities for establishments of surface coating plants in all over INDIA. Using our engineering expertise & experience, we started our own Manufacturing unit in 1996. SEW now provides an array of services ranging from plant design to full functioning of the plant. We believe in one roof facilities, which give best quality & meets client requirement with team work & commitment.
Vision
Sew surface coating is committed to its customer for creating system driven solution with continuous growth to its all associates.
Our Business Policy & Vision
Quality is not our specialty but it is our habit.
Experience in layouting plant in minimum space.
More than 25 years experience in the field of powder and liquid painting systems.
Services up to the full satisfaction of the customers.
Aesthetically excellent engineering quality & economy.
Unmatched running cost with advance technologies.
Meet commitments through Best Team work.
Achievements
We adopt NANO technology for spray Pre-treatment .
We also introduce SCADA technology in Coimbatore and Silvassa.
We in the last few years have grown to become one of the most trusted names in the INDIA.
In market most reliable & most economical is our identity.
Today with strong foundations and access to world class technology we are becoming more and more competitive world over.
Industries we cater to
We cater all type of industries such as Automobile Industries, Home Appliances, Electrical & Electronics, 'furniture, storage system and pharmaceuticals' & Other. We produce defect free products by using optimum resources with continuous improvement.
Why SEW?
Client satisfaction at reasonable prices is our virtue. We focus on customer demands & believe that our high quality products & services will provide optimum payback to their investment.
Economical Performance : In our plants the consumption of fuel is very low so you will save in running cost.
Services after sales : Services up to fulfilling customer satisfaction.
Customization : We can do customization as per requirements of the customers.
Expertise in designing the plant in minimum space.
Strong foundation & world class technology in surface coating plant such as- SCADA, Heating with solar panels & Waste Heat Recovery System (WHRS)
Most trusted in surface coating technology is our identity in market.
Designing and installation of plant at conveyor speed 12 meter/min.
Repeat customer base.
Aesthetically excellent engineering quality.
Meet commitment through team work; our team is trained under School of Inspirational Leadership. (Corporate Training Center)
We provide environmental friendly solution with proper safety.
Our Achievements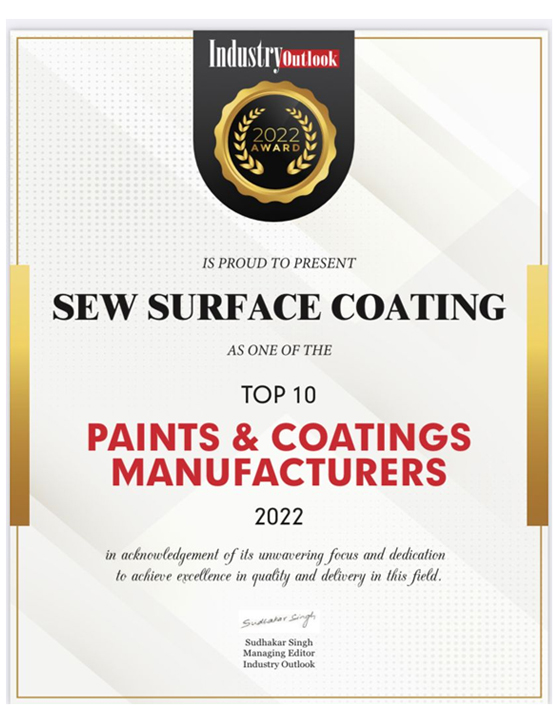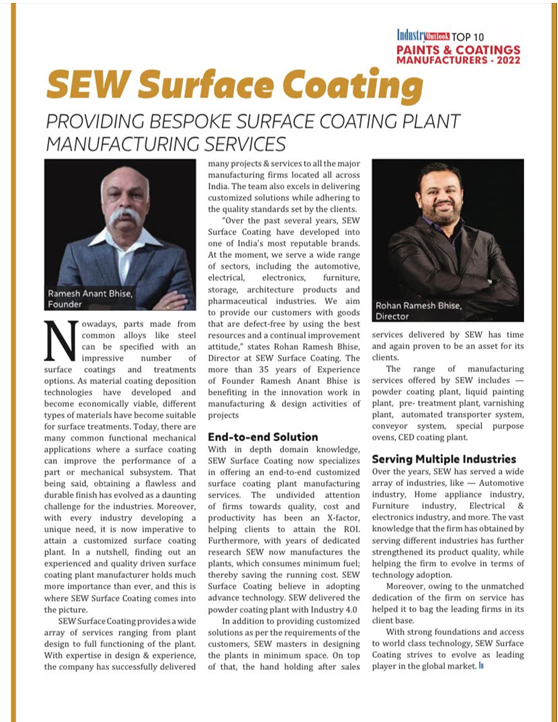 Our Founder
Collaboration of the old generation expertise with new generation insight is leading the company for the growth.
Mr. Ramesh Anant Bhise
(Chairman and Managing Director)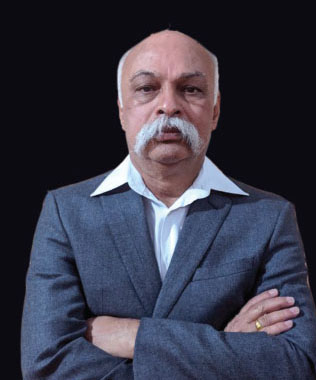 Expert in surface coating technology.
Personal touch in all activities of company.
Vast engineering skills, process innovation, core process redesign & business process reengineering.
Experience of 40+ years in this field.
Mr. Rohan Ramesh Bhise
(Director)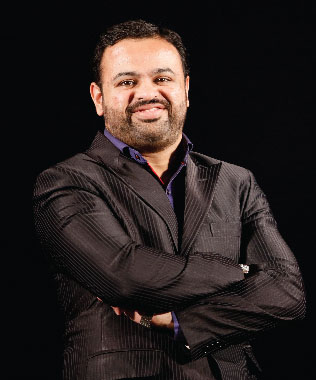 Expert in design
Innovative thought process.
Advanced technologies.
Analytical skills & decision making.
Aggression to complete customer requirement.
Intent towards quality work.