Water Drying Ovens
We are Manufacturer, Supplier and Exporter of Water Drying Ovens, In Line With Dip Pretreatments, Batch Type Water Drying Ovens and our setup is situated in Pune, Maharashtra, India. After Pretreatments process, for drying off the component, enclosed insulated chamber is provided with air circulating blowers and heating system. Types of water drying oven :
1. IN LINE WITH DIP Pretreatments
This type of oven is in line to the dip pt process.
Hoist or wagon is used for putting and taking out the basket in the oven.
This oven is tank type oven.
Pneumatic or hydraulic doors are provided.
2. BATCH TYPE WATER DRYING OVEN
After Pretreatments process, components are loaded in trolley and trolley is push in WDO for drying off water from component.
3. CONVEYORISED CONVENTIONAL WDO
In an enclosed insulated chamber, the conveyor carries article in chamber.
Article travels for particular time to get water dried and conveyor brings the article continuously out from the oven.
4. CONVEYORISED CAMEL BACK WDO
Water drying is done in an enclosed insulated chamber with the help of conveyor in which article cut out is provided parallel to the ground to avoid heat losses.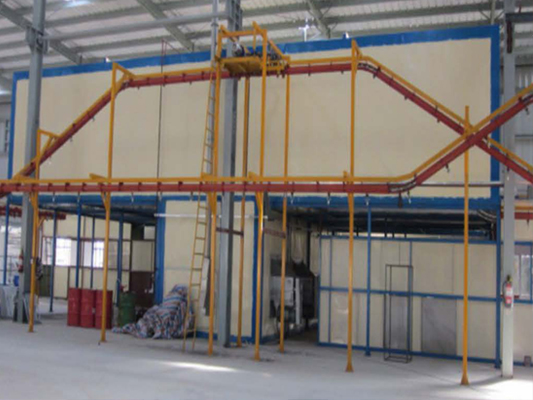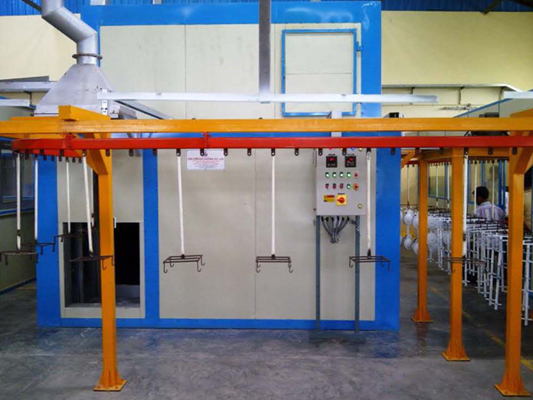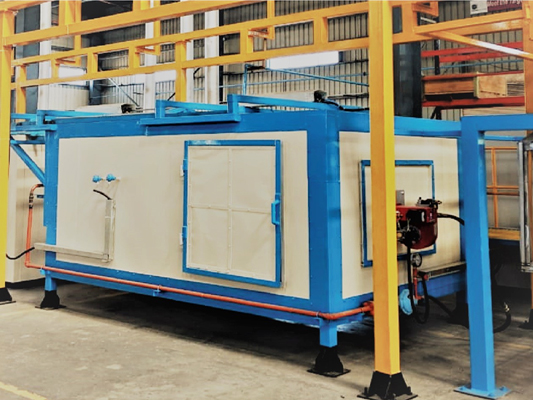 ---
---